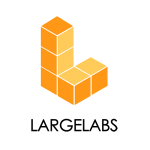 Largelabs
Largelabs is a French-Egyptian video game studio based in Cairo (Egypt) and Villandraut (France)
What is Largelabs?
Largelabs is a French-Egyptian video game studio founded in 2016 by Karim Aboul-Enein and Sebastien Marty, two industry professionals in search of adventure and fun. Established in Villandraut (Gironde, France) and operating most of its production from Cairo (Egypt), Largelabs claims its multiculturalism by :
- Contributing to the young ecosystem of independent developers in Egypt.
- Promoting the French touch and expertise in video game development.
- Putting Arabic localization at the center of the creative process.
- Establishing its headquarters in the heart of France, far away from Paris, in the village of Villandraut.
- Enticing French and Egyptian developers and artists to collaborate and create together.
Details
Markets
Algeria, Canada, Egypt, France, Lebanon, Morocco, Saudi Arabia, Tunisia, United Arab Emirates, United Kingdom, United States
Sectors
Computer Software
Media
Mobile
Founder
To view more details or add your company, please Sign in Or Create an account