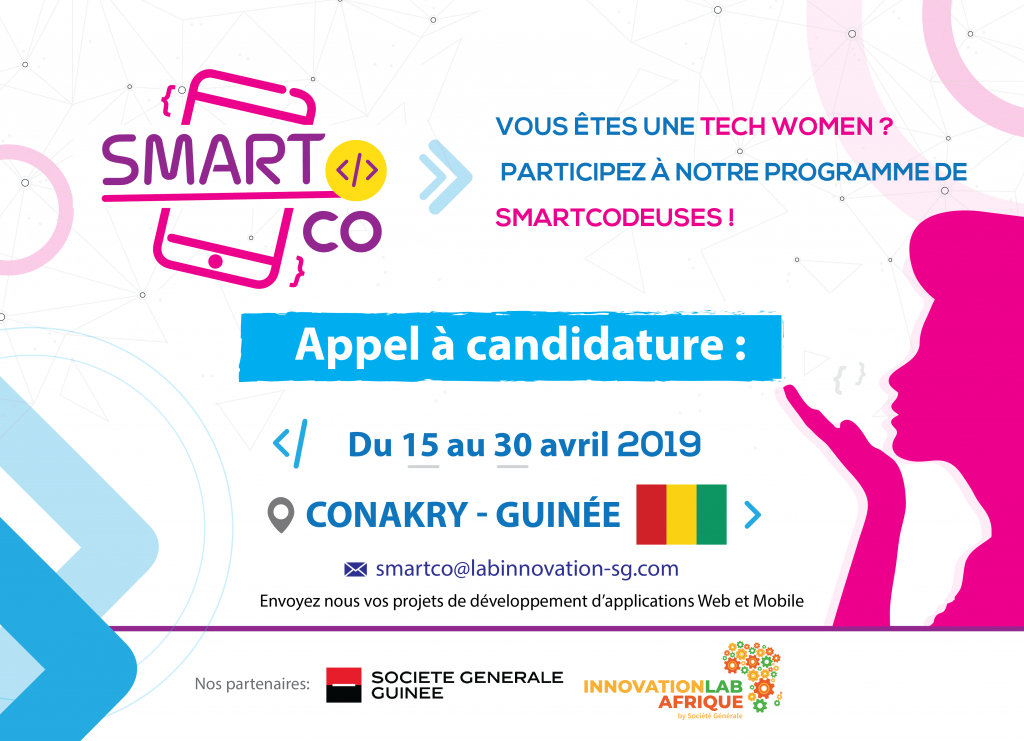 Societe Generale's LAB Innovation Africa organized its first training session entitled "SmartCoders" on the premises of SabouTech, which was held from Monday May 13 to 31, 2019.
The purpose of this training was to support women who are passionate about digital technology and who carry the Tech project by training and accompanying them. To do this, twenty young women in Tech were selected and introduced to technology methods around Web and Mobile development. At the end of this training, they defended their projects before a jury of professionals and it was the Smartcoder Kadiatou Bah who won the challenge with its project to digitize cities called "Zoom Saree".
However, she was not the only one to stand out. Two other projects were decorated for their genius:
2nd Prize "Yaadhen", a web and mobile application for carpooling.
3rd Prize "Connect Assur", a platform for connecting insurance companies and individuals.
"Zoom Saree", a project to digitize cities, is the winning project which will represent Guinea at the Abidjan grand finale which will take place soon in September.