The biggest obstacle to start-ups in Africa is the lack of funding for risk and innovation. However, significant progress can be noted in terms of infrastructure to encourage innovation and encourage startups. Things are starting to move in recent years: you will find below a non-exhaustive list of 10 accelerators, innovation centers and co-working space that are starting to move the Tech and Startup scene in Africa. West: Senegal, Ghana, Togo, Liberia, Cameroon and Nigeria. (Top list updated on November 13 with the kind contribution of Africa ITNews.
The ActivSpaces Incubator (Douala, Cameroon)
Pitch -> The Tech and Startup community of Cameroon is often grouped around ActivSpaces incubator. As both a coworking space and a project incubator, ActivSpaces Douala promotes entrepreneurship and innovation in Cameroon through prototyping assistance (Labs and mentoring), networking (meet ups) and the confrontation of business ideas. . The innovation center often uses foreign or diaspora speakers who come to coach young Cameroonian startups by providing networking, technical advice and inspiration (Storytelling, Success stories, etc.).
Social networks: @activspaces / https://www.facebook.com/ActivSpaces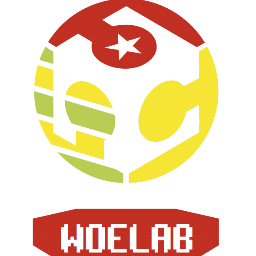 Woelab (Lome, Togo)
"Fablab" neighborhood, "small digital republic", "African space of technological democracy", the Woelab is first and foremost a place of exchange and digital creativity where collaborative spirit, taste for innovation and willingness to share digital knowledge. The first part of the Woelab is primarily related to entrepreneurship and startups: this innovation center incubates several digital projects in the web and ICT. And the projects are not lacking (some of which benefit from additional financing on the Ulele crowdfunding platform): OpenSource 3D printer "Made in Africa", automated micro-watering techniques, R & D in the agromobile, etc. Already 3 innovative startups are incubated within the Woelab where they benefit from advice, logistical assistance and coaching. Moreover, every week, free lessons on design, opensource, computer programming or prototyping are organized in the Woelab, which turns the time of an evening into a real free school of the Web.
Social networks: @woelab / Facebook page
Incubator CIPMEN (Niamey, Niger)
With the CIPMEN (Incubation Center for SMEs in Niger), Niger has brought out of the ground the first incubator of startups in its history (supported by the CSR D'Orange which has put its technical expertise at the service of creation of this new innovation center). The objective of CIPMEN is initially to stimulate entrepreneurship in Niger – a country that faces real obstacles in terms of entrepreneurship: Niger is one of the 10 countries where it is the most difficult to do business Worldwide according to the World Bank's Doing Business annual ranking. The CIPMEN's mission is to source and support dozens of Nigerian startups (or carried by talented Nigerien Tech Diaspora back in the country) in 3 main sectors: ICT, renewable energy and environment.
Social networks: https://www.facebook.com/pages/Lincubateur-CIPMEN

Jokkolabs (Dakar, Senegal)
Pitch -> CoWorking and innovation space founded in 2010 by Karim Sy, Jokkolabs, is first and foremost a space dedicated to fostering creativity, based on open innovation and free software. In 2012, Jokkolabs also signed a partnership agreement with Google to strengthen entrepreneurship and the creation of digital startups in Senegal.
Social Networks: @jokkolabs / https://www.facebook.com/jokkolabs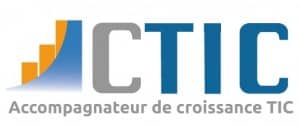 Incubator ICTC Dakar (Senegal)
Founded in April, ICTC is one of the most prominent incubators in the capital of Senegal. Specialized in information technologies (internet, mobile, new technologies), the CTIC Dakar is defined firstly as a nursery intended to boost the growth of these young companies, to which it provides support (coaching, technical advice , marketing support, business plan training) of networking (business startups events, pitching sessions) and logistics service (provision of offices, telephone and shared postal service, etc.). Two forms of support for ICTC: first of all, an incubation program of up to 3 years for newly created young startups. Then a 3-month coaching program for project leaders still at the "ideas" stage: challenge the business model, train the teams, manufacture and optimize the business plan, etc.
Social Networks: @cticdakar / https://www.facebook.com/cticdakar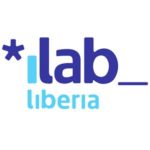 iLab Liberia (Monrovia, Liberia)
Pitch -> Created in 2012 in a country still marked by several years of civil war (1989-1996), iLab Liberia is the first technological center of the country offering its visitors privileged access to multimedia services (Internet, applications), services training and coaching to young ICT professionals in the capital. Tech and Startup conferences are also organized within this incubator. iLab Liberia also includes 2 labs dedicated to training and support to startups in several areas: social networks, webmarketing, Google Maps, Blogging training, TED Talks Nights sessions, etc.
Social Networks: @iLabLiberia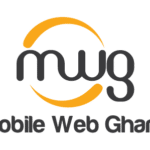 Mobile Web Ghana (Accra, Ghana)
Pitch -> Mobile Web Ghana is a nonprofit organization that educates and trains entrepreneurs and ICT engineers on the challenges of new mobile technologies: application creation, business model, market research. MWG offers coaching and coaching to Ghanaian startups for 3 weeks, every 6 months. Mobile Web Ghana also has a network of international mentors.
Social Networks: @ MobileWebGhana / https://www.facebook.com/MobileWebGhana

mFriday (Accra, Ghana)
Pitch -> mFriday was founded in 2011 and specializes in supporting young Ghanaian students wishing to acquire technical skills in mobile applications. mFriday also organizes numerous entrepreneurship meetups, where project leaders and mentors try to respond to local and regional needs that can be solved through mobile technologies. The transfer of technical know-how is at the heart of mFriday's mission which has a Lab where young business students and internet developers can build teams and create new mobile applications from the demo phase to "go to market", thanks to in support of several mentors.
Social networks: @ mfridays / https://www.facebook.com/mfridaylab

CoCreation Hub Nigeria (Lagos, Nigeria)
Pitch -> With 150 million inhabitants, Nigeria is one of Africa's most connected countries to new technologies: the country has 75 million mobile subscribers, while between 15 and 20% of its population is connected to the internet. Through its incubation program, CoCreation Hub offers Nigerian developers and entrepreneurs the most motivated who carry an innovative web or mobile project to receive personalized coaching, logistical facilities and to have access – through various business events and B2B sessions – to a network of investors and mentors. The Lagos Incubator has established partnerships with several technology multinationals such as Google, Samsung, Blackberry and Nokia.
Social networks: https://www.facebook.com/CcHUBNigeria

Incubator Wennovation Hub (Lagos, Nigeria)
Pitch -> Located in Lagos, the Wennovation Hub is an accelerator that hosts since 2011 startups with the key mentoring (mentors are all trained in California), access to financing and technical support (prototyping, access to premises, etc.) in exchange for a minority stake, with the accelerator having its own fund. The main value advocated by the Wennovation Hub being collaboration, the incubated teams, who are still at the "idea" stage, are often encouraged to "merge" among themselves if interesting synergies between projects emerge. The main partners are Google, Samsung and talent networks of the Nigerian diaspora.
Social networks: @wennovation / http://www.facebook.com/wennovationhub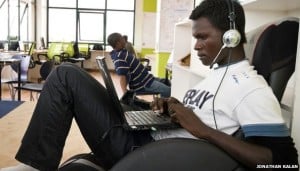 Business Incubation Program Africa (Virtual Incubator covering Africa)
Launched in 2013 from Europe (the operational team is based in the Netherlands, France and Norway) is a support program aimed at sourcing, qualifying and strengthening the capacity of African startups. Each year, BIP Africa sources dozens of business plans brought by young entrepreneurs from Africa, via a local network of mentors (entrepreneurs, coach business, etc.). The best sourced projects will then be evaluated and will benefit from advice, networking and on-site technical assistance with the sending of business creation experts from Europe.
Social networks: @bipafrica / https://www.facebook.com/bipafrica
StartupBrics