The second edition of the Africa Start-up Tour ended in Abidjan on Sunday July 9, 2017. For four days, the Ivorian capital, symbol of this moving Africa, lived to the rhythm of 150 African innovators from a ten countries to be inspired, trained and supported by forty mentors.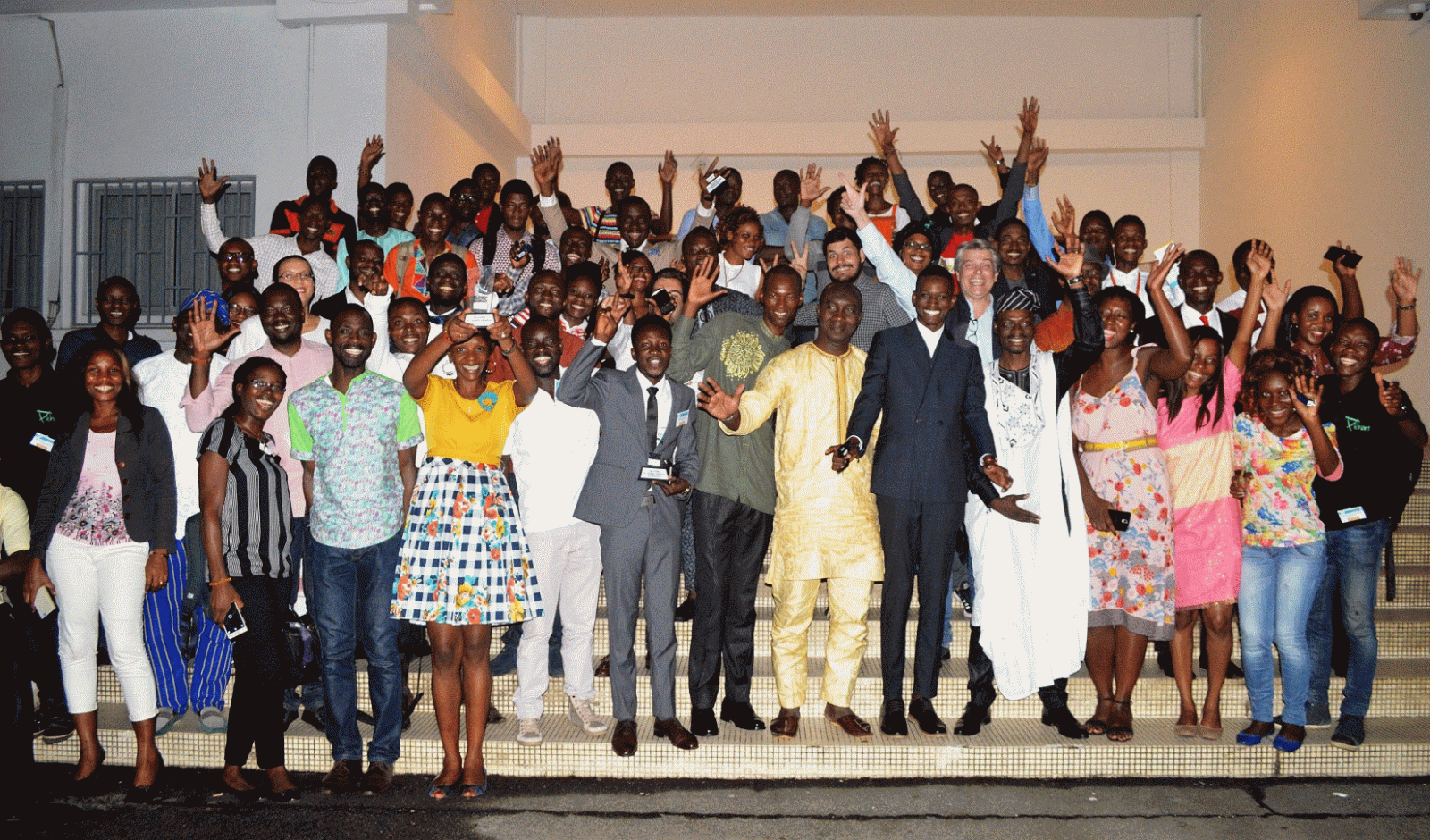 On July 6, the event opened with a forum at the Hotel Azalaï in Abidjan, Major Partner, on the theme: "innovating in supporting African entrepreneurs". Through five panels, the major challenges of entrepreneurship and innovation in Côte d'Ivoire and Africa were discussed: Open innovation, actions of public authorities, incubation, innovative modes of financing. The floor was given to several leading speakers who had the opportunity to discuss these important topics.
The other three days of this event were relocated to the Abidjan Chamber of Commerce and Industry. From the Ivory Coast of course, but also from Togo, Benin, Ghana, the Democratic Republic of Congo, Niger, Central African Republic, South Africa, France and even Japan, the participants in this program were coached by renowned mentors, as part of a pre-incubation course focused on ideation, market validation, pitching, structuring of the business model and fundraising.
The five laureates of the program, awarded with 24 months of incubation within the Incub'Ivoir incubator with the support of the International Organization of La Francophonie, a partner of the program, are:
First Prize: KMERPAD, social enterprise specializing in reusable sanitary napkins (Cameroon);
Second Prize: GRAINO TECH, application that provides technical assistance to producers to help them recognize the main pests and physiological disorders that can affect crops in tropical areas, in order to improve crop health (Côte d'Ivoire);
Third Prize: ULIPPT, integrated vermiculture unit for the production of fish and tomatoes (Benin);
Fourth Prize: JIMS COM, digital agency specializing in communication for companies in the agri-business sector (Togo);
Fifth Prize: AGRO MARKET, Uber of agricultural services which connects farmers and potential buyers (Senegal).