Based in Ivory Coast, CinetPay is a startup that aims to revolutionize online payment in Africa. Thanks to their online payment platform, they allow Africans who for the most part do not have a bank account or credit card, to make online transactions using their mobile and their mobile money account.
Introduce yourself and your career (briefly)
My name is Idriss Marcial MONTHE, Computer Science Engineer, Founder Institute graduate and CEO of CinetPay.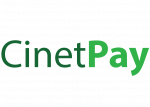 What is your project and its mission?
Our project is called CinetPay, a mobile payment gateway that allows you to accept any type of online mobile payment on a single interface.
It allows e-commerce sites, e-services, mobile applications, shop, to accept mobile money payments online and offline.
Our mission is to allow anyone who does not have a bank account or credit card to make online transactions to use their mobile and mobile money account to pay online and offline.
How did you get the idea to start your business?
The idea of ​​setting up a mobile payment gateway money, came to our mind after the launch of our first website www.vename.ci, a site that promotes and commercializes domain names of African countries. We integrated Paypal on our site and very quickly, we realized that the majority of Africans hadn't bank account, credit card or even paypal account to carry out online transactions. But we have found that they all have mobile (mobile penetration rate often above 100% in some countries) and mobile money accounts.
We then decided to integrate mobile money as a means of online payment and we managed to convert 80% of our online payments via mobile money.
It is from this experience that comes the idea of ​​setting up a mobile money payment gateway to help online merchants like www.vename.ci accept mobile money payments.
Can you introduce your team?
Today, CinetPay is a team of 12 people in full time, plus the two co-founders, a total of 14 people trying to write the history of Africa by giving the opportunity to the unbanked d 'used their mobile money wallet to make online transactions in Africa and around the world.
It is a team that will be strengthened, because with our vision of being present in the 8 countries of West Africa, we intend to strengthen this team.
What is the problem solved by CinetPay?
CinetPay has solved the problem of 800 million Africans who do not have a bank account or credit card to carry out online transactions. But these 800 million Africans have money, a mobile and a mobile money account. So we allow them to use their money in their mobile money account to make transactions online, on websites in Africa and around the world. Ex: Buy his newspaper Jeune Afrique online with his mobile money account.
What are the next steps ?
After interconnecting the three mobile money payment methods present in Ivory Coast, namely Orange Money, MTN Mobile Money and Moov Money, we aim to be present in the 8 West African countries in 2020. In the short term it will be Mali, Senegal and Benin and then the other countries. We also intend to integrate the means of payment by card, VISA? MASTERCARD and others.
What do you need and how can AfrikaTech and Seedstars help you?
We need networking, more visibility, partnership and funding. We think that AfrikaTech can help us in these different aspects and the Seedstars is already doing it very well and we hope that it will continue in the days to come.
What are the contacts of the startup? Website, email, Mobile / WhatsApp, links to social networks?
CinetPay SAS,
Abidjan, Ivory Coast, Residence GOLY, 2nd floor door 2D.
+225 22 42 37 77 / + 225 08 37 77 04
https://www.facebook.com/cinetpay/
https://www.linkedin.com/company/cinetpay/