Former HEC Paris students, Paul Knoery and Gilles Lecerf specializing in Sustainability and Social have embarked on the entrepreneurial adventure by putting their skills at the service of the development of crowdfunding of African SMEs and startups with their company, Iroko Project. And more particularly crowdlending – financing by paid debt, a technique that allows companies to resort to debt without going through the banking box, that is to say by directly requesting loans from individuals, for loans between 10,000 and 150,000 euros. A financial innovation in the West African panorama of access to financing for private companies. Interview with the two founders.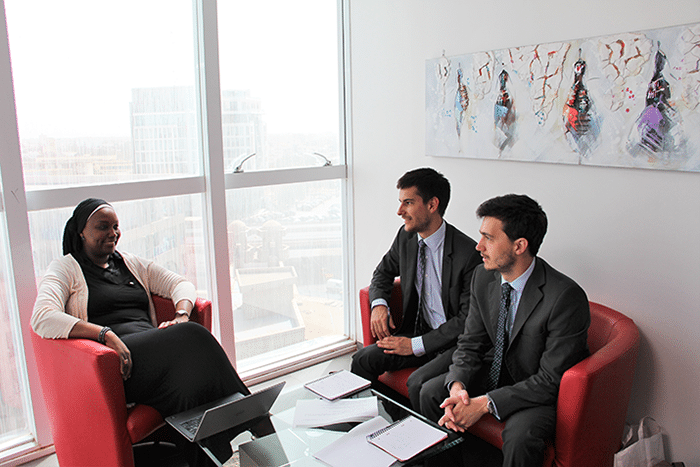 Avec un ami, nous développons Iroko project, la première plateforme de financement participatif en dette rémunérée (crowdlending) pour les PME d'Afrique de l'ouest. Après une étude de faisabilité réalisée en avril-mai au Sénégal et en Côte d'Ivoire, dans le cadre de notre dernière année à HEC Paris, nous sommes revenus à Dakar en octobre 2016 pour développer notre activité.
La phase test a pour objectif la mise en place et le suivi de 3 crédits d'environ 30 millions de FCFA chacun. Dans ce contexte, nous avons rejoint l'incubateur de Cofina et avons noué différents partenariats avec des protagonistes de l'écosystème des PME (notamment Adepme, BMN, BNDE). Si cette phase est concluante nous voulons nous développer au Sénégal et profiter de l'intégration régionale pour démarrer dans d'autres pays, comme la Côte d'Ivoire.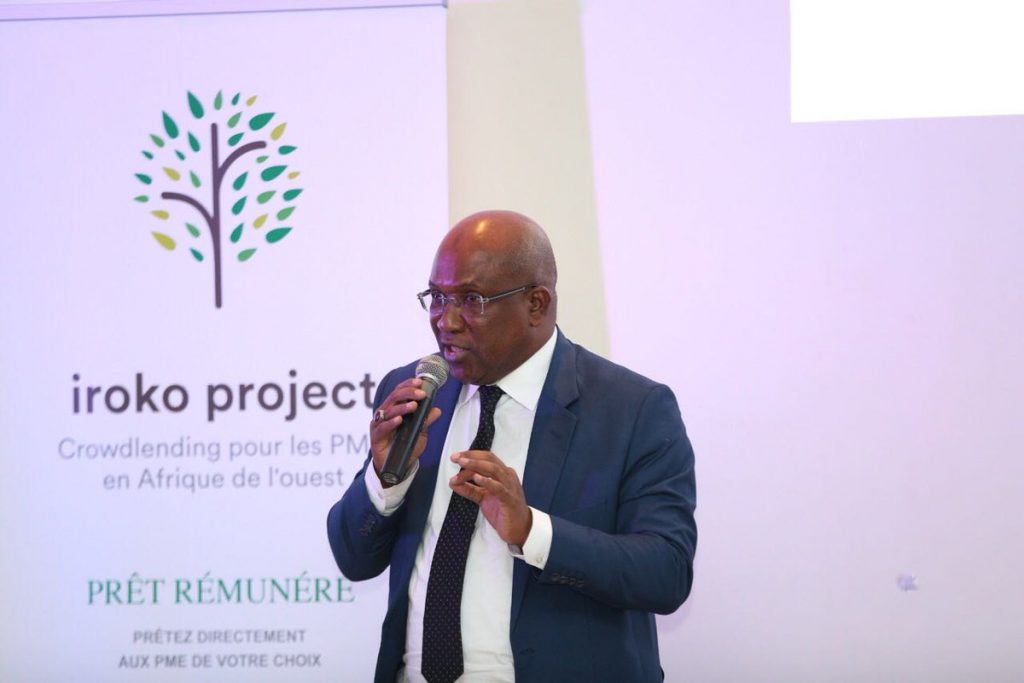 Quelle est l'origine d'Iroko Project ?
Notre point de départ a été une mission de 6 mois autour du chômage des jeunes dans les pays émergents où nous avons découvert le rôle déterminant du développement des PME dans la création d'emplois. Dès septembre 2015 nous avons débuté à travailler sur le soutien aux PME en Afrique de l'ouest francophone dans le cadre de notre Master 2. Nous avons rapidement orienté notre travail autour de l'accès au financement (et de la fameuse notion de « missing middle ») et notamment autour de l'opportunité du financement participatif.
What is your business model?
Iroko project is the leading crowdlending platform in West Africa. Our objective is twofold: to offer an innovative financing solution to SMEs in the region and also a high-performance savings product to individuals. They have the possibility of lending their savings directly to SMEs (at rates of around 10% / year). We are remunerated via a commission of 4.5% supported by the SME. On the other hand, we do not expect the SME to provide financial guarantees. Our model is based on synergies with trusted third parties who provide us with serious SME files.
What are the obstacles that you have encountered?
Our main problem has been to adapt to the West African regulatory framework (in particular the BCEAO regulations) which have not yet made the necessary adaptations to this mode of financing. Two obstacles are major: the banking credit monopoly and the public offering. Our goal has therefore been to define an operating model that works, despite the current framework. The objective of our pilot phase is therefore to test the viability of this novel model.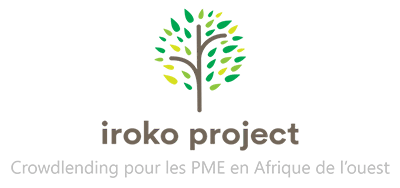 What are your actual needs ?
The success of our project is due to two major elements:
– increase the number of "trusted third party" partners who are the source of our project sourcing. Today we are working with ADEPME, BMN and Teranga Capital but we want to forge more partnerships of this type. Each file sent by these institutions is then analyzed by our teams and put online, or not, on our platform.
– increase our base of lenders in order to increase our volume of loans. For that, we need to integrate the networks of individuals who may be interested in this savings product. We are therefore targeting a professional audience, informed about financial products and with a minimum of savings.
We are also seeking to mobilize the diasporas (on the condition that they have an account in FCFA) so that they participate in the development of SMEs in their country of origin.