How did Sandile Shezi, 23, become the youngest South African millionaire?
Sandile Shezi became the youngest multimillionaire in South Africa at 23. He is the founder and co-director of the financial brokerage company, Global Forex Institute. Originally from the poor neighborhoods of Durban in South Africa where he sold cakes. He said on his facebook account "in every rich man is a poor child who believed in his dreams".
It was by selling muffins that he took his first steps in entrepreneurship when he was only 12 years old, he grew up in the same district as his model Sandile Zungu, president of Zungu Investments Company Limited , who designed a leadership program for the prestigious American Harvard University. "So I thought, if he can do it, why can't I? He said on CCTV Africa.
From muffin seller to multimillionaire
youngestmillionaire-e1457617655545
Beginning to make some profits from selling muffins, Shezi decides to convert to the clothing business. He will then go door to door, offering his articles. A very instructive experience. The young man will confide to the magazine News24 interview: "this experience taught me a lot about business and the rejection of fatality". After this small success, he left the university to give himself the time necessary for the financial analyzes that the trading. To do this, he uses the costs of his schooling as a starting bet. His parents were disappointed, and he also leaves him, he says. However, far from sacrificing his future, their son thus laid the foundations of the society which would make him in a short time a respected millionaire and taken as an example by the youth of the rainbow nation, even continental. Self-taught, he follows online training and discovers a passion for risky betting.
People always ask me Sandile, are you an inspiration to us, and you who inspires you? [His answer] Poverty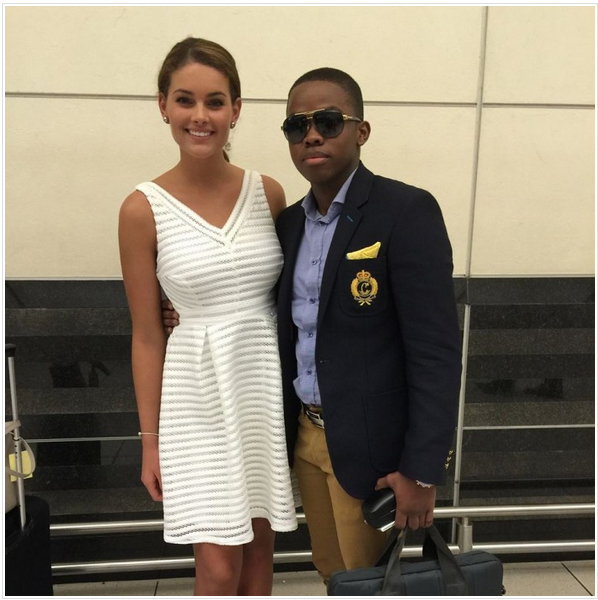 Over the years, he has managed to build business relationships that have led him by establishing one of Durban's most successful foreign exchange training companies which he named Global Forex Institute based in Mhlanga, Durban, Africa from South.
Global Forex Institute trains people and make them understand when is the right time to buy or sell and how are you going to avoid losing your capital. Shezi and his team want to make sure everyone understands negotiation. With over 2000 clients trained Global Institute Forex is truly the leading provider of Forex training in Africa.
Shezi now wants to empower other young South Africans to do the same.
SHEZI
12662595_901313129984569_1441731639402414321_n-e1457618346550
Sandile Shezi, a great philanthropist
"The road to success is never easy. In the same way you need air to breathe, it's the same way you have to want success, "he said.
Drawing on her experience, which has not been without its pitfalls, Shezi wants to help all young South Africans who have projects they cannot finance. With this initiative, the 23-year-old hopes to help reduce unemployment, which is a major problem in South Africa, and then allow others to live their dreams as he lived his own. As he explains on CCTV, "The goal is to make people understand when is the best time to buy, when is the best time to resell and how not to lose capital. I want to be sure that as many people as possible know enough about trading, "he says.
"I just had an opportunity and grabbed it. Anyone else would have done the same "to say that there is nothing extraordinary about it.
12356843_879253398857209_4758134525122775189_o-e1457619249951
Source: http://connect.citizen.co.za/16347/how-shezi-became-one-of-sa-youngest-millionaire/