Launched in Ivory Coast, Lifiled is a startup that aims to solve many of the issues affecting Africans, the lack of access to electricity, the internet and information. Thanks to their revolutionary Li-Fi and solar energy system, they allow rural areas to have access to economical and sustainable lighting using solar energy and a high-speed Internet connection. Discover our interview.
Introduce yourself and your background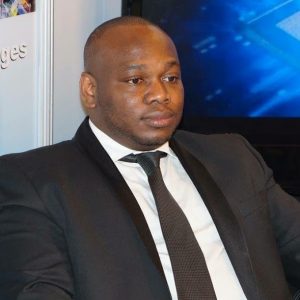 Angel Frederick Balma Ceo and Founder of Lifiled.
Computer Engineer option networks of companies, Graduate of advanced technological and electronic studies in Aix en Provence, has accumulated to his credit 6 years of experience in large groups: Ivoiris, Sonoco, Allo Telecom, General Technology with positions of responsibility and 9 years of experience in entrepreneurship with 2 startups created since 2008 and still existing.
What is your project and its mission?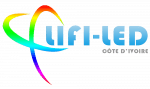 Lifiled is a startup combining for the first time the ICT sector and renewable energies to produce an innovative technology The LIFI transmission of data, information and the internet by light thanks to renewable energy (solar) in rural areas. In Africa, the problem of the energy deficit and its corollary of access to electricity for all, as well as the problem of broadband internet connectivity, are a major hindrance to both economic and social development.
Our Objectives aim on the one hand to reduce the problem of energy deficit and access to electricity for all, and on the other hand, to solve the problem of broadband Internet connectivity.
Our objectives can be summarized as follows:
Contribute to the technological emergence of citizens, especially those in rural areas, by facilitating access to high quality digital information throughout the national territory.
Participate in the economic development of rural areas, and in the reduction of electricity consumption costs of populations, through the provision of economic and sustainable lighting using solar energy.
Make our camps, villages, towns, cities smart, totally autonomous.
Our mission is to produce, manufacture and implement an innovative communication technology in Africa through renewable energies (solar panels, solar kit) so as to make the lighting network more energy efficient and create a new transmission and communication medium to from the led lighting.
How did you get the idea to start your business?
Our adventure starts in 2011 more than 400 km from Abidjan where I stayed for 2 weeks in a village in the west of the Ivory Coast without electricity, without internet, without information even less television. This situation made it possible to realize the difficulties of the populations of the rural world everywhere in Africa and the real problems that they live daily.
Can you introduce your team?
Our team is composed of:
N'guessan Boroba Amoin Nelly Marketing Manager
Masters 2 IHEES marketing strategy in Casablanca, she gained 5 years of experience within the autonomous port of Abidjan and in 2012 creates her first real estate company NSA real estate
Kossonou Abenan Sinthia Christelle Sales Manager, Marketing Engineer, Marketing and Communication at Institut Sup'Management, she worked at Moov Cote d'Ivoire as Quality Manager responsible for sales policy, communication strategies and advertising creation of our products.
Coulibaly Tenin Epse Camara
Accounting and Financial Engineer with experience gained at Range for 3 years as head of reporting Orange Money Business Unit
Developer Engineers and Technicians
A team of 12 people serving the continent
What is the problem solved by [LIFI-LED]?
Access to energy for all and access to connectivity, information and content in rural areas.
We use light to send information, from the internet and television channels to the rural world thanks to the electricity that solar produces.
What are the next steps ?
The next steps for us, the most decisive ones, begin with a lifting of several fundraising (6 million euros over 3 years) short-term objective massive production of our products and long-term construction of an assembly plant and manufacturing of our integrated products
We know the approval of Vitib (Free Zone) allowing us today to benefit from 0% VAT 0% customs and 0% tax over 5 years and the provision of one hectare of land for this project future.
What do you need and how can AfrikaTech help you?
Strategic networking, coaching and experienced mentors, visibility and especially networking to penetrate the African market with our technology
What are the contacts of the startup? Website, email, Mobile / WhatsApp, links to social networks?
www.lifi-led.ci
infos@lifi-led.ci
whatsApp: 0022507904400
www.facebook.com/lifi-led-cote-d'ivoire
Tweets by LifiLed
http://www.youtube.com/lifi-led
http: //www.linkedin/in/lifi-led-ci-363b71a9