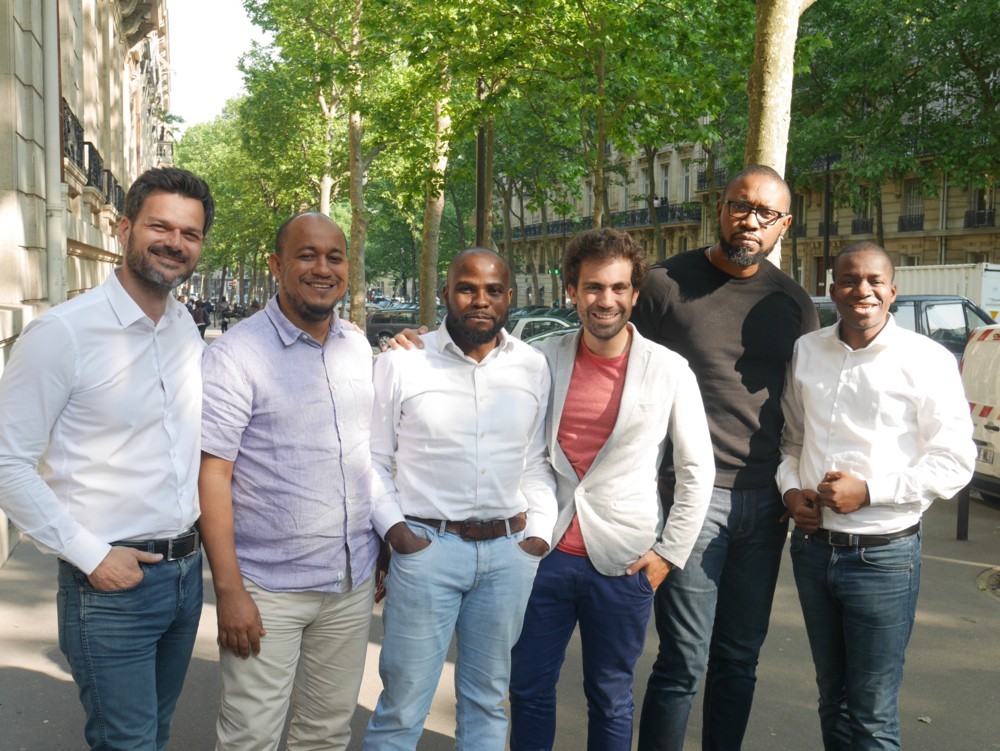 Partech Africa takes stock of 2019: a very active year!
During our last update on the Partech Africa fund: a very active year, in January 2019, we announced the final closing at € 125M ($ 143M), the opening of an office in Nairobi and three (3) investments made in 2018.
During our last update on the Partech Africa fund, in January 2019, we announced the final closing at € 125M ($ 143M), the opening of an office in Nairobi and three (3) investments made in 2018.
Almost a year after closing, here is where we are:
8 new transactions including 6 additions to the portfolio, for a total of 9 companies financed;
Half of these transactions are between $ 3M and $ 7M;
Our startups are based in 6 countries and are active in financial services, informal commerce and distribution, customer support, logistics, education and health
Dakar-Paris-Berlin-San Francisco, December 10, 2019
In January 2019, the Partech Africa fund announced a final closing at € 125M ($ 143M) and opened its office in East Africa. We had made 3 investments in 2018 while raising the fund and we were ready to accelerate the pace.
A rapidly growing portfolio…
We are ending this year 2019 with 8 transactions carried out, 6 new investments and 2 re-investments. We also deployed according to our objectives in Series A & B mainly, with half of our tickets varying between $ 3M and $ 7M. We were also interested in late seed with two startups, having been impressed by the quality of the founders and their first results.
In total, we welcomed six (6) exceptional new teams into the Partech family. The nine (9) companies that we now have in portfolio come from six (6) African countries and they already have a significant impact in their respective sectors: more than one hundred thousand (100,000+) merchants served, four billion dollars ( $ 4B +) of financial transactions per year, 20M + of end users, etc.
… who are already establishing themselves as leaders in their sector
While most of the new companies in the portfolio have chosen not to announce their fundraising, those that have come out of the woods represent the entire portfolio. Let's take a look at a few.
Kudi announced in April 2019 a raising of $ 5M led by Partech. This leader in digital payment and money collection in Nigeria has maintained a steady pace: in less than a year, Kudi has multiplied its network and its revenues by five (5x) while maintaining a high level of efficiency of capital.
Yoco is the leading South African fintech that provides tools and services to help entrepreneurs start, operate and grow their businesses. In September, the company launched Yoco Go, the most affordable credit card reader on the market. Since then, the number of new merchants has accelerated at an unprecedented rate, there are more than 64,000 throughout South Africa: Yoco is on track to double its customer base for this year.
In Nigeria, TradeDepot is a B2B mobile commerce platform that puts informal merchants in direct contact with FMCG brands in order to optimize the supply chain and streamline orders and deliveries. The startup has reached 30,000 active merchants just in Nigeria with a gross total volume of goods and revenue growth having quadrupled (4x) in this year.
"These companies have validated our investment strategy: exceptional teams with a validated business model, addressing fundamental economic opportunities to become the next African champions. We will continue to target financial inclusion, online and mobile customer services, as well as mobility, logistics services and the digitalization of the informal economy, "said Tidjane Dème, General Partner of Partech Africa.
A growing ecosystem in all segments
As stated in our annual reports for the past few years, this is a rapidly growing ecosystem. "Even with six new investments this year, and two re-investments, we had to be extremely selective: we traded with more than 600 startups in search of funds, many of which are very beautiful companies led by talented teams. This shows that this rapid growth in tech investment in Africa rests on solid fundamentals, "said Cyril Collon, General Partner of Partech Africa. We will give more information on our ecosystem analysis in the next Partech Africa report on financing African startups in 2019. Stay tuned.
***
About Partech:
Partech is a major investor serving innovative companies from its offices in San Francisco, Paris, Berlin and Dakar. Its dedicated teams provide capital,
[frontpage_news widget="12479" name="ARTICLES SIMILAIRES"]