There are days when you do not want to cook! However, we still want to eat something good! Well know that there is a solution! Founded in 2015 by Erickson Mvezi and Francisco, Tupuca is Angola's a online deliver platform that started with delivery food and now is on path to delivery anything on-demand.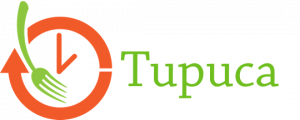 Introduce yourself and your journey
My name is Erickson Mvezi, 27 years old, and I am the founder and CEO of Tupuca. I am from Luanda, Angola. I am mechanical engineer with a master degree in social entrepreneurship with specialization in Project management from Hult International Business School at San Francisco. My entrepreneurship journey started in 2015 in Hult where my desire to make a positive difference in Angola was coupled with different business cases and people from various backgrounds. Ever since, I started seeing every problem as an untapped opportunity to make a difference. Between Luanda and San Francisco, Tupuca was born.
What is your project and its mission?
Tupuca is Angola's first online deliver platform that started with delivery food and now is on path to delivery anything on-demand. Our goal is to lead the on-demand delivery service in any market that we operate, by providing a reliable service that saves time and money for the users and empowers the local community.
Tupuca App from Erickson Mvezi on Vimeo.
How did you get the idea to start your business?
Tupuca started in 2015 as clothing platform. Initially, we wanted to deliver cloths on-demand from street venders. But, we soon pivoted due to lack of infrastructure. So, we decided to convert the same model of on-demand delivery to restaurant industry and from that point everything changed. We had realized that we had a unique opportunity to became Angola's first mobile food delivery platform that would allow users to order from multiple restaurants straight from their smartphones. So, we committed everything that we had to capitalize on this opportunity. Two years later, we are Angola's fastest growing startup and on verge to delivering anything on demand.
Can you introduce your team?
Erickson Mvezi, Founder & CEO

Mechanical engineering at C&C Technologies and Business Development at IDEO.org;

Mechanical engineer from University of Louisiana at Lafayette and Masters in Social Entrepreneurship from Hult International Business School (Specialized in Project Management);

Responsible for the development and execution of Tupuca strategy for growth, overview operations department, secure funding to sustain the companies growth, and overview of the Technology department.

Patrice Francisco, Founder & Administrator

Junior Sales Representative at Universal Insurance;

Bachelor in Sales Management;

Responsible for creating internal strategy, and management guidelines and procedures.

Sydney Teixeira, Co-founder & CFO

Research Analyst and Market Development Analyst at the Angolan Capital Markets Commission;

Master's in Finance from Hult International Business School and Bachelor's in Finance from The Pennsylvania State University;

Responsible for analyzing the financial information, projecting performance forecasts and executing payments to partners.

Wilson Ganga, Co-founder & CMO

Found Tranzind Delivery in 2015;

Bachelor in Business Administration from University of Saint Francis;

Responsible for developing and delivering marketing and communications strategies for the organization and Overseeing the implementation of the Marketing strategy – including campaigns, events, digital marketing, and PR.
What is the problem solved by Tupuca?
We save time, effort and money for our users and merchants by providing a convenient platform where users can order and merchants supply on-demand with our delivery service.

What are the next steps?
Our goal is continue to add multiple service into our platform and provide a reliable on-demand delivery service, meanwhile, we look for strategic partnerships that will allow us to grow and export our unique solution to new markets across Africa.
What do you need and how can Seedstars / AfrikaTech help you?
At the stage that we are, having a solid growth plan and building network geared for the future is critical. We believe that Seedstar can and will provide us tools needed for us to sustain our growth at this stage and have a perspective towards future.
I believe that AfrikaTech can contribute by showing that Angola is happing now! Tupuca is just a side effect of the entrepreneurship ecosystem that is taking place in Angola. If some of the investors missed out on Nigeria, Kenya and South Africa startup boom, Angola is the place to redeem themselves. Tupuca is a validation of the opportunities that are available in Angola. So, how can AfrikaTech help? Let's start by putting Tupuca and Angola on the map.
What are the contacts of the startup? Website, email, Mobile / WhatsApp, links to social networks?
You can easily reach us on the following contacts:
Phone: +244 944 90 97 97 / +244 944 90 96 96
Facebook: https://www.facebook.com/tupuca.lda/
Instagram: https://www.instagram.com/tupuca_lda/
LinkedIn: https://www.linkedin.com/company/6454336/
Twitter: https://twitter.com/tupuca_lda
Erickson Mvezi
Founder and CEO
Whatsapp: +244930474125
LinkedIn: https://www.linkedin.com/in/ericksonmvezi/
Twitter: https://twitter.com/ericksonmvezi