"We have to present Africa in a different light. We have to show our skills. We do not need to obscure Africa. We have to show our skills if we want to compete with the World. »HE Paul Kagame – Transform Africa Summit 2017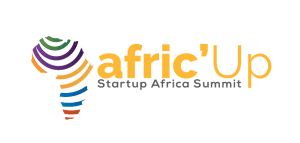 During the summit of heads of state which took place in Kigali on May 14, 2019 at Transform Africa, it was decided to entrust to Tunisia the implementation of an event, "Afric'Up", dedicated to the innovation, entrepreneurship and valuing the talents of African youth in the eyes of the world.
This decision places Afric'Up at the heart of the Smart Africa Alliance's agenda and strategy in order to support the emergence of future African champions by promoting skills, creativity and success stories.
Afric'Up – Africa Startup Summit in Tunis, will take place on September 24 & 25, it is the return of the biggest event related to innovation and African Tech, under the aegis and at the invitation of the Government Tunisia, the Smart Africa Alliance, and our partners Co-Host GIZ & Make IT in Africa.
See also: Aperaf: discovering the winners of the Startup WE Paris for Africa 2019
This year, conferences and workshops led by more than 150 renowned speakers and investors will focus on the theme "Smart Cities & Open Innovation in Africa, what opportunities for startups? ".
Warm, vibrant, relaxed, Afric'Up, during this new edition will offer, a unique program rich in sensation, discovery, learning, which will include conferences, workshops, deal room, hackathons, Ptich startup, exhibition space… with the will to receive more than 300 African startups and for the first time on the continent the first Makeathon.
Afric'Up through the many workshops (more than 30) led by international mentors, aims to equip and foster a culture of innovation and collective intelligence, shared growth and experimentation for startups African.
For this Afric'Up, launches several challenges, actions, other than the first Makeathon, there will be a 3D / VR competition to imagine the African city of the future, a Startup Pitch to choose 25 promising startups, a Startup Stage to highlight 50 startups with international investors, a Battle Graphics, Discoverability training for French-language content on the Internet with the OIF, a Hackathon, a competition for the best mobile e-commerce application African Awards (ECMAA Awards), a Beach Party and many other new events and surprises.
Collaboration and sharing will be there, 20 African Ministers are expected, donors, investors, multinationals, incubators, experts and startups.
Our desire is to associate promising African startups with large international groups, to open them to open innovation, new technologies and collaborative best practices mainly in the fields of energy, transport, environment, of agriculture, of health for the future Smart Cities of the continent.
Afric'Up is the space for professionals and enthusiasts of African High Tech who want to get inspired, learn and network in a relaxed and offbeat atmosphere.
Afric'Up aims to become the platform, a meeting place for sharing around the technologies of tomorrow, and to question innovation models on the African continent. Our objective is to create an entrepreneurial dynamic, to encourage collaborations, exchanges in order to enhance skills, success stories, bring out the new champions of the African digital and will celebrate the women "digital maker".
Media coverage will be provided internationally with the presence of the press, television, African and global social networks.
Afric'Up is the essential place to connect African startups who want to finance themselves and accelerate their growth. Privileged meetings (Deal Room), Startup Stage, Meetup… between startups and VCs, Business Angels and investors from Africa, Europe, the Middle East and Silicon Valley will be organized during the summit.
Through Afric'Up we want to dream, innovate, encourage and support new players in the digital economy, but also accelerate the dissemination of know-how and facilitate the emergence of new African solutions, while creating bridges between major centers of global innovation.
In addition, Afric'Up wishes to highlight all the digital ecosystems of the continent, and to become the unifying event, catalyst of all the ecosystems of East, West, Center, Southern and North. Afric'Up will be this technological crossroads, place of exchange, sharing, networking between English-speaking, French-speaking, Portuguese-speaking and Arabic Africa.
For this edition, Afric'Up gives the opportunity to 80 African startups (30 Afric'Up Pitch and 50 Afric'Up Startup Stage) or the diaspora to be invited, all costs paid in Tunis. The lucky ones elected after a call for candidates will have access to all the events, the possibility of meeting investment funds but also clients and partners.
Applications must be submitted in French or in English.
To apply and come join us, just fill out an online form until 08/24/2019
Apply to africUp Pitch
Discover our activities
Check out our website
And we want to make ours the motto of the Smart Africa Alliance "Transforming Africa into a Single Digital Market",
welcome to Tunisia
Show Organizer Contact:
Mr HADDAR Skander
President and CEO – TPM
Tel: (+216) 71 900 500
GSM: (+216) 22 982 982
Email: skander.haddar@africup.tn
Contact Co-Organizer of the Show:
Mr Mohamed ZOGHLAMI
GSM: (+33) 6 63 77 31 42
(+216) 23 585 862
Email: mohamed.zoghlami@africup.tn
Press Relations Contact:
Ms. Fatma trabelsi
Digital Marketing Manager – TPM
Tel: (+216) 71 900 500
Mobile phone: (+216) 26 744 004
E-Mail: contact@gmail.com