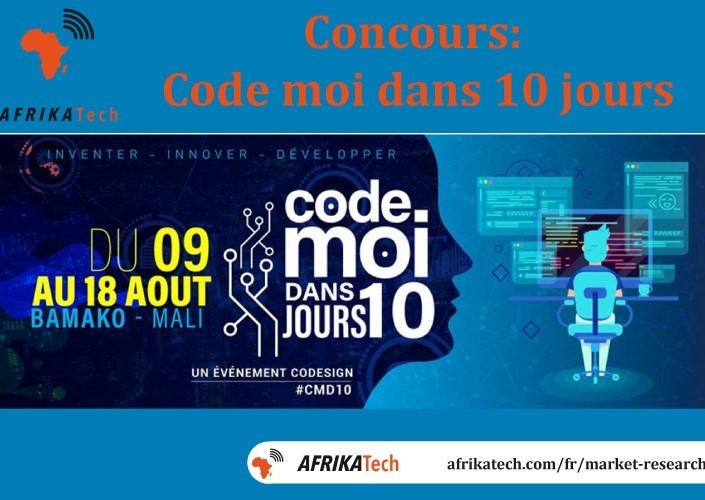 Contest: Code me in 10 days
During the Code moi Contest in 10 days It is known that each time coders meet these problems they decode. In this, the Co-design startup has a firm conviction. It plans to bring together for ten days GEEKS from West African countries to develop mobile and or web applications that respond to specific problems in various fields: Health, education, Society, Finance / management / economy, News , Multimedia, Agriculture, Geolocation, Security, Commerce.
The teams of programmers will be installed in a camp for the 10 days, where there is a seminar, training on application development; entrepreneurship, leadership etc. The applications will be presented at the closing ceremony. Each application must provide a solution to a specific need.
Read also: https://www.afrikatech.com/fr/entreprendre/rapport-detude-etat-des-lieux-de-linternet-au-mali-et-perspectives-pour-le-futur/
[frontpage_news widget="12479" name="ARTICLES SIMILAIRES"]