Despite a slight rise in trade in Africa, the continent is struggling to take the plunge. Founded by Idrissa DIALLO, MAKITI is a collaborative B2B purchasing network for African traders and manufacturers. The platform aims to encourage trade in Africa and facilitate trade between international manufacturers and traders on the continent. AfrikaTech went to meet its founder.
AfrikaTech: Can you introduce yourself and your career?
Idrissa DIALLO: My name is Idrissa DIALLO, I am 31 years old, I have a degree in International Purchasing.
In 2012 I was hired by ALSTOM in Valencienne then I was transferred to the United States in 2013 where I was in charge of electrical equipment purchases for North America.
A.T: How did you become an entrepreneur?
Having developed my skills in purchasing and international trade, I decided to start and create NAANGEY ENERGY to help African manufacturers reduce their energy costs by installing mini-hybrid power plants.
Following this experience, I created the network MAKITI, an African collaborative B2B purchasing network because I am convinced that our future is on this continent. We need to help local economic actors optimize their spending to better reinvest in the continent and create jobs.
A.T: What are the objectives and missions of MAKITI?
I.D: MAKITI is a collaborative purchasing network for traders, industrialists and members of the African Diaspora. We offer a membership system offering many advantages to network members: it gives them access to group prices, a multitude of high quality products among 5 large families:
Big consumption
Tools and protections
Industrial and tertiary
Electrical Materials
Construction materials
MAKITI is today more than 20 partners international manufacturers present in France, Europe, China, Indonesia, India, United Arab Emirates, Greece, Turkey who trust us, more than 10 000 references accessible thanks to the work of our teams. For 2019, we aim to have more than 50 B2B members, 250,000 references and 100 qualified international partners with whom we are already in discussion to conclude strategic partnerships. We will initially develop the network in Senegal, Guinea and Burkina Faso.
Being a collaborative network, we are thinking about how we could associate our members by giving them the opportunity to become shareholders in the MAKITI network. We want to strengthen their involvement in the network and grow it to bring quality solutions to the continent.
A.T: What is the problem solved by the MAKITI network?
I.D: In Africa, distribution is mostly informal. Through the MAKITI network, we can bring together African buyers to structure exchanges and build confidence of international suppliers / manufacturers on the continent.
We like to say that we are a phygital network (physical because our members quickly allow us to have points of sale everywhere in our target and digital markets thanks to the B2B e-commerce site which gives a global visibility to our distribution force. This combination of two distribution channels facilitates access to quality products by reducing the number of middlemen.We are on a F2S model "Factory to Store".
MAKITI is the central link between international manufacturers and African buyers. We want to bring a new service to the continent to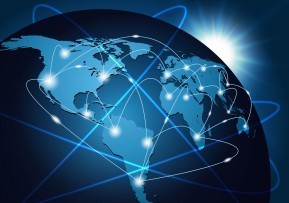 create jobs and help local entrepreneurs seize business opportunities.
A.T: What is the business model?
I.D: Our business model is based on an entry fee system, each member will pay a monthly entrance fee to the network for access to exclusive services and prices. We manage the entire value chain, from supplier identification and industrial audit to delivery to the nearest port on the continent.
A.T: How did you get the idea to start your business?
I.D: By dint of traveling on the continent, many traders think that my hybrid profile would be an answer to a problem they encounter on a daily basis. They are now very limited in terms of references to offer because their product lines are not deep enough or diversified and imported products in their countries come mainly from China or India and are not of good quality.
Our members see active actors of E-commerce or large physical distribution such as Auchan in Senegal, and they quickly realized that this will not improve their development on the continent. Following this observation, we thought about a solution that will allow them to remain independent in their business but performing well in their activities.
Our union within MAKITI is the strength of our members and strengthens the trust of our partners.
For our partners, MAKITI will enable them to quickly reach trusted B2B customers on the continent. This "Factory to Store" organization should be one of the answers to the reduction of local prices, so as to restore purchasing power to consumers.
A.T: Can you introduce your team?
ID: Our team is composed of a marketing and communication center in charge of guaranteeing the visibility of the MAKITI network and maintaining the image of trust that we defend and a technical team takes care of developing the platform and guarantees a system performing to the members.
We are thinking daily about developing new features that will facilitate the development of their structures. I take care daily of the commercial development of the company and the setting up of partnerships with the manufacturers.
A.T: What are the next steps?
I.D: The next steps are mainly related to our goal of investing more in commercial prospecting and marketing to make the network known to a large number of entrepreneurs. We are currently recruiting 10 sales people in Senegal and Guinea to accelerate our local development. The goal is to be twenty employees by the end of 2019.
MAKITI will also support its industrial members in exporting their products to Africa and to Europe.
A.T: What do you need and how can AfrikaTech help you?
I.D: At this time, the project is ambitious, and we are looking for talents who want to develop the continent with us. We are also actively seeking funds to enable us to offer more product choices to our members. AfrikaTech allows us to have visibility across your audience and this will help us reach our targets on the continent.
A.T: What are the contacts of the company? Website, email, Mobile / WhatsApp, links to social networks?
Showcase website: https://makitiafrica.com/
Merchant website: https://shop.makitiafrica.com/
Email: commercial@makitigroup.com
WhatsApp: +33 7 67 26 06 15
Linkedin: MAKITI
Facebook: Makiti Africa