PubPoint Smart Draw initiates fundraising
Cameroonian entrepreneur since 2016 and currently living in France, in Paris, Jovial Douanla seduced by his works and his desire to make Africa climb in which he believes. Between the potential events relayed by Inspire Afrika in 2016, +120 video animation contracts negotiated with his team between 2016 and 2018, around twenty conferences to share experiences given in Africa and also a digital book written in 2017 to encourage local entrepreneurs interested in Personal Branding, .. Jovial Douanla has come a long way. But did not stop there.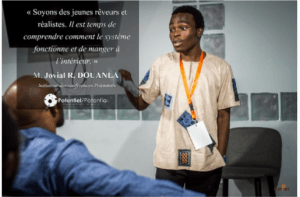 "Today PubPoint Smart Draw is the maturation of PubPoint Strategy, which was originally an agency producing advertising spots. In view of the demand, we have given ourselves the challenge of producing the first 2D animation software in Africa and we have done so. "-
he says. Jovial Douanla has left the Employee Product Owner at BJ Invest Private Equity Paris to Consultant Product Owner confirmed at Talan Group Paris. Proof that his experience interests other heavens than Africa. under 25, the career of this young African entrepreneur is atypical.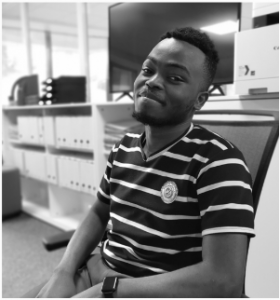 PubPoint Smart Draw wants to challenge the western competition which has colonized the market since 2012. "We wanted to create a product that draws its meaning from African culture. With local Assets. But also, a product at the height of Western competence "- Jovial Douanla. Entering Forbes Africa in 2017, having made a first fundraising the same year to initiate this cloud project, The PubPoint Smart Draw team is starting a fundraising of 200,000 Euros this December 2019, in order to recruit more developers and designers to perfect what they call 'the message of Ing. Africans '. PubPoint Smart Draw is a Cameroonian company of 16 associate investors spread across Central Africa, West Africa and France. 16 employees who bet on this project and 5 technicians who imagined and set up this project. Feuyan TCHOUO, Engineer of the ENSP, former developer at Kiroo Games and employee Lead Developer at PubPoint Smart Draw says besides "I was seduced by the vision and the rage of our super CEO, as we like to call him. We are proud of this product which we have taken 18 months to understand and build and really hope to have given what it takes to satisfy you. PubPoint Smart Draw has been a complex and exciting subject. Now we just have to perfect it and continue to scale "
The problem of online payment is still and always an important question for African online solutions but the team has nice things under their sleeves to make up for that.
10% of PubPoint Smart Draw is open for 200,000 Euros, or 130 million CFA Francs. You can directly contact the founder on social networks or on jovial.douanla@pubpointsmartdraw.cloud to taste the business plan and invest in this impressive adventure.
Read also: https://www.afrikatech.com/fr/entreprendre/kiroo-games-devoile-ses-secrets-de-levee-de-fonds-toutes-les-startups-dafrique-francophone/
Other: http://www.pubpointstrategy.com/