A dedicated 80 m² room will welcome students and high school students to participate in computer, robotics, and video game development sessions.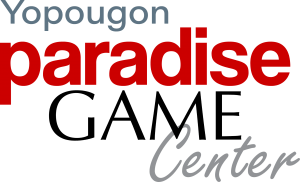 The Paradise Game games room (www.ParadiseGame.net) Center officially opened on Wednesday July 24, 2019. Located in the most populated area of ​​the Ivorian capital, it is on the first floor of the new Cosmos Yopougon shopping center that 'elected the largest video game room in West Africa.
With a size of 1,200 m2, it is equipped with the latest generation of equipment and is part of an approach to developing Esport in Africa with the organization of tournaments and the preparation of Esportives for major international competitions. It thus offers fans of video games the opportunity to have fun while preparing for the next events, notably FEJA, the largest esports event in Africa.
As of the start of the 2019 academic year, a dedicated 80 m² room will welcome pupils and high school students to participate in introductory sessions in computers, robotics and the development of video games.
See Also: Call for Applications: Participate in the Dubai Universal Exhibition 2020
In 2020, the room will integrate the first "edtech & e-learning" program in Yopougon where startups, trainers, students and entrepreneurs will unify their talents and know-how to create the technological educational products of tomorrow.
These two initiatives aim to propel young people in the Yopougon district into the air of robotics, artificial intelligence and virtual reality.
Paradise Game also offers ways to entertain children and parents. They will discover through different games and activities how to maintain the parent-child relationship.
On the occasion of the official opening of Paradise Game Center, a series of festivities is planned inside the space and on the parking lot of the Cosmos Yopougon shopping center from August 05, 2019 to September 01, 2019. Games of fairs , a rollerblading circuit, bouncy castles and trampolines will brighten up the families of the town.
"We have the ambition to revolutionize the entertainment industry in Africa by using games as a means of learning and allowing young Africans to discover the trades of video games, robotics and virtual reality," said Sidick Bakayoko, founder of Paradise Game.
With more than 500,000 visitors expected per year, Paradise Game Center presents itself as an opportunity to entertain, educate and empower African youth.
Distributed by APO Group for Paradise Game.
Press contact:
Paradise gam
+ 225 54 00 56 56 / +225 07 90 80 80
info@paradisegame.net
About Paradise Game:
Paradise Game (www.ParadiseGame.net) is a pioneer of esports and eLearning in Africa. Paradise Game organizes events, manages game rooms and creates audiovisual content related to video games, elearning, and edtech. Paradise Game is in partnership with several multinationals and helps them promote their brand with millennials and young Africans.
Paradise Game targets a global population of 250 million people which represents a market of 3 billion dollars. Paradise game uses video games as a way to develop skills in new technologies, stimulate creativity, and inspire the new generation.
Paradise Game is present on Facebook www.facebook.com/ParadiseGame.net,
on Instagram ParadiseGame_
on Twitter @ParadiseGame