CLIMATE – In a way, it will be the African "Off" of Cop 21 which will take place in Paris. From December 2 to 11, the "Land Of African Business" (or LAB), organized by the Ateliers de la Terre, will bring together African civil society and innovators from the heart of the French capital (at the Hôtel de l'Industrie). continent: several hundred actors of change will come together to debate and move the lines, for 9 days. Around several watchwords: ecological innovation, access to energy or even the circular economy.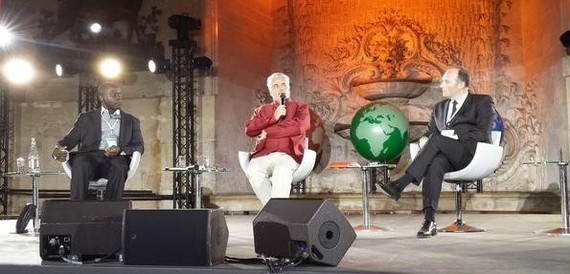 On this occasion, several African start-ups that tackle environmental problems will be present in Paris to present, during the LAB, their solutions and expose the immense challenges that Africa will have to face in the face of the climatic disruptions that threaten. The opportunity with this article to highlight three young shoots identified in recent months in Africa and who, from Senegal to Rwanda via Côte d'Ivoire and Ghana, place ecological awareness at the heart of their "business models" .
Coliba (Ghana – Ivory Coast)
Coliba, a Ghanaian word which means to sort in French. And indeed, the Coliba project wants, thanks to digital technology, to give Africans the possibility of collecting and sorting their waste themselves while being remunerated for it, thanks to mobile payment. Linking with the nearest sorting centers is also carried out using the application. An idea imagined and then prototyped in a few days on the AMPION bus, a "rolling hackaton" connecting Abidjan to Lagos for 7 days, in October 2015. With on board several dozen young African entrepreneurs. Among them, the Ivorian social entrepreneur Yaya Bruno Koné, one of the co-founders of Coliba. "In West Africa, whether in the cities or in the countryside, waste is everywhere, including plastic residue. Plastic bags invade all spaces ". A challenge for the environment but also a danger for public health explains Yaya Bruno Koné who also points to the metallic and electronic waste that gradually poisons the environment. A situation largely caused by the failure of public services. With his team of developers from Côte d'Ivoire and Ghana, Yaya Bruno Koné is expected to make Coliba's first field deployments in Ghana, with Accra as the first pilot city. "We have already established contacts with four local sorting centers to start implementing our solution and recruit our first users". With in parallel a huge work of awareness raising of the populations.
MobiSol (Rwanda-Germany)
While nearly 600 million people across the continent continue to live without electricity, in Rwanda, Tanzania and Kenya, the electrification of rural areas is increasing. Progress carried by a growing number of social entrepreneurs who combine the power of digital with that of solar energy to "disrupt" the energy sector in Africa. This is the case of the Rwandan-German start-up MobiSol which in just under three years has already brought light to several tens of thousands of homes in East Africa. The 30,000 th MobisSol customer thus symbolically received their solar kit (capable of producing up to 3 MegaWatts) at the end of October 2015, in the village of Ngasamo in rural Tanzania. For each home equipped with solar panels, MobiSol is paid at the end of each month by receiving a "solar rent": the equivalent of around 5 to 10 dollars, taken out of a total period of 36 months thanks to payment by SMS. MobiSol's business model is also partly based on commercial and technical partnerships with telecom operators. Partnerships often essential to scale up, for example in Rwanda where MobiSol signed a partnership with MTN, one of the heavyweights in the telecommunications sector. Objective: to electrify schools in the Rwandan countryside using solar energy (8 schools are already fully electrified). Partnerships that will be especially necessary to triple MobiSol's objectives in less than a year: driven by its growth, the start-up has a target of 100,000 African households powered by solar energy by the end of 2016.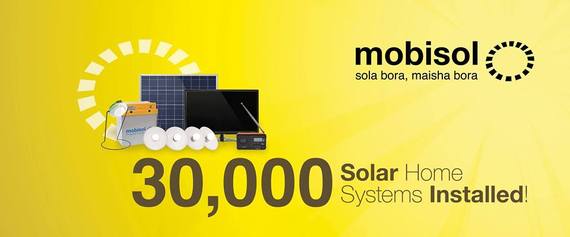 JokkoSanté (Senegal)
Bringing strong synergies between the world of recycling and the world of health, by applying the principles of the circular economy, this is the objective that is being pursued by the social start-up JokkoSanté, a virtual community pharmacy Senegalese. At the head of the young shoot, the Senegalese Adama Kane, who wishes to fight effectively against the mess of drugs: "52% to 72% of Senegalese health expenditure is spent on the purchase of drugs … or the majority of these drugs are never consumed in full and especially 80% of Senegalese have no health coverage. It's a huge loss! ". Hence the idea of ​​creating a "pharmacy 2.0", Jokkosanté, a web and mobile application that allows you to collect and share unused medicines through the internet, "while associating health professionals throughout each transaction. Assures Adama Kane who has surrounded himself with three pharmacy doctors to train his team, in addition to the developers. To deposit or buy drugs on the JokkoSanté platform, Senegalese need a phone number: "thanks to mobile payment, each account will be credited or debited according to the value of the drugs deposited or withdrawn". For each successful transaction, JokkoSanté will charge a 10% commission.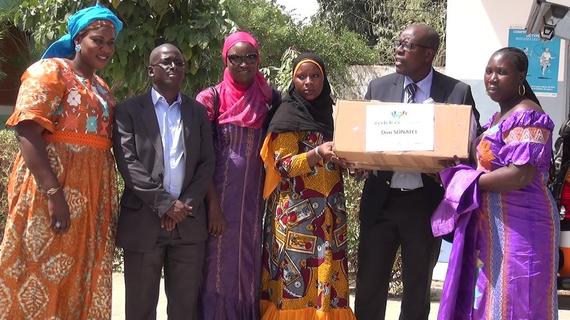 Read on: http://www.huffingtonpost.fr/samir-abdelkrim/cop21-paris-linnovation-africaine-lab_b_8629030.html